Jump to
Mark Zuckerberg wanted to beat up Elon Musk inside the UFC Octagon (or some near approximation). It's the kind of tech-adjacent MMA story that grabs all the headlines, but what really interests me is the Facebook billionaire's obsession with Brazilian Jiu-Jitsu and MMA.

With the Meta founder being so interested in our sport and, in the meantime, attempting to essentially build the virtual reality world from the ground up, it's seeming more and more inevitable that his interests will cross-pollinate; that VR and MMA will have an intimately intertwined future.
The Mark Zuckerberg-MMA Love Affair
Somehow, Mark Zuckerberg fell in love with MMA. We all have our origins of how we found this sport; mine is Jon Jones vs. Alexander Gustafsson 1.

How Zuckerberg came to love the sport isn't important, what is important is that he appears—for all intents and purposes—infatuated.
On The Joe Rogan Experience, the man talked about his newfound love for the sport. In the months since he's only proven time and time again that it's not a show. Zuckerberg watches not only the UFC but ONE and Bellator too. He's no casual.
Shortly after his appearance on Rogan's podcast, he even went so far as to rent out the entire APEX arena for a night to watch Mackenzie Dern versus Xiaonan Yan. It's the kind of power move that only the absurdly rich can afford when feeding their hobbies, but it wasn't entirely what it seemed. That night, Zuckerberg and Meta were also secretly testing live VR applications for the Meta Quest 2.
Bloody Elbow merch now available
Bloody Elbow is pleased to announce our partnership with Revgear. They have been a pioneer in the MMA gear industry and have grown into a formidable brand and true leader in the market. Revgear now have Bloody Elbow t-shirts, hoodies and hats so you can show your support for independent MMA journalism.
VR: Previous Applications
I was made a believer in the potential future for virtual reality in live events back in 2020. At the time, I discovered YouTube 360 videos, a quasi-VR experience from Google that uses a phone and a magnifying headset to merge seperate images. I got to watch highlights from Canelo and GGG as well as Deontay Wilder flat-lining Artur Spitka; even UFC clips from the FOX era of the promotion.
The technology was super rudimentary. It split the screen into two 'eyes' and used the phone's accelerometer to move the camera. But it was transformative in my outlook on VR. This wasn't a new gaming platform or some other cheap gimmick like Nintendo's Virtual Boy, it was an experience platform straight out of the pages of Ready Player One.
Being a lover of both fights and tech, as time went on I kept my eye on VR projects connected to the sporting world. NBA League Pass started moving in that direction, and things slowly evolved. ONE Championship started broadcasting events on Meta's Oculus Horizon platform.
These events preceded Zuckerberg's visit to the APEX, however nothing was truly groundbreaking. The ONE events were essentially on tape delay and wasn't a real live VR event, just a giant screen fans watched with the Oculus.
Then in January of 2022, the UFC and Unity, a software that helps build virtual worlds and games, announced a partnership to begin work on a new technology that would create 3D scans of fights. The amount of data here had the potential to be astounding. Unity would look to capture thousands of points of data from every part of a fighter's body that could recreate a fight in a fully digital world.
This would allow fans to be virtually anywhere in the stadium, say, standing where Mark Goddard is as Alexander Volkanovski and Ilia Topuria square off. Live streaming that level of data may still be a long way off, but the fact people were working on it was thrilling.
Finally, the fruits of the rented out APEX came to be and we had a live MMA event in VR. LFA was the guinea pig and went off relatively nicely. Check out Caposa's video from the event:
The event was not all dissimilar to ONE Championship's offering except this was live. This was the turning point and, while not perfect, has rapidly sped up the implementation for the future behind the scenes.
Virtual reality, the UFC, Unity…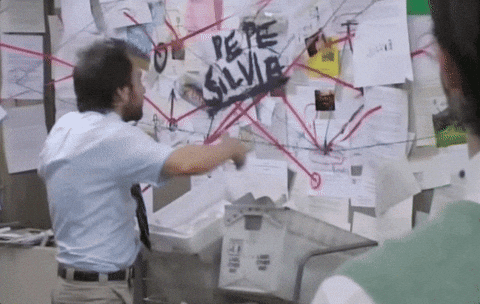 Here's where we get into future applications in virtual reality. Unity and Meta work closely together to help developers create new worlds within Meta Quest. Unity models many of the 3D worlds users will visit should they find themselves in the Metaverse. Unity also has been working with the UFC for future technologies.
In August, the UFC and Meta announced that Horizon Worlds was going to open up a UFC zine in their new Xtadium environment, which is dedicated to sporting events in the Metaverse. The events will be for UFC Fight Pass fans and will offer a "4K 180-degree environment."
This is essentially the LFA event discussed earlier except on a full programming scale. It's not a full 3D rendering but this technology will accelerate us towards that future. Xtadium has a list of events up that will be in virtual reality:
September 22: LFA 168
October 6: LFA 169
October 27: LFA 170
November 17: LFA 171
December 9: Fight Pass Invitational 6
December 15: Cage Warriors 165
As readers can see, it's a bit more of a regional event schedule than might be expected. But a company like Meta, who is highly criticized for the amount of money they've spent on the Metaverse without much return, likely doesn't want to just jump in on UFC 295 on Xtadium without working out some kinks.
What makes Xtadium such a big deal is how they've managed to send the data from the camera to a computer to process the data. Recording live 4K video and positional data from the camera is a highly resource-heavy. What Meta was able to do is package the data more efficiently so that each packet sent to the server has more data as not to create a bottleneck.
The technology must catch up
Circling back to the Unity connection, eventually we will be able to fully render three dimensional models of fights. Look for Unity to continue their growth of Unity Metacast, a tool to capture sports as they happen. Check out the short demo:
And here is a quote from Peter Moore, the Senior Vice President of Unity Metacast on the video:
"When you go into first-person view, you can look at the level of detail," Moore said as he was showing the online demo. "What we're looking at here is volumetric capture about five million voxels per second — a voxel being that three dimensional pixel pushing down the pipe. That's a first-person view as if I'm Georges looking at Kevin. I can change the camera around and be Kevin looking at George."
Now, for a point of reference, a voxel is a little bit of data on a three dimensional grid. For anyone that's ever seen facial captures for animated movies, it's essentially the little dots that cover an actor's body. What Unity Metacast is doing is capturing millions, five million in this case, of data points and transmitting them in real time.
The problem with this is as follows. We can capture this in real time. We can compute the data in real time. What we cannot do is stream this amount of data in real time. Five million points of data at 60 frames per second would be mind numbingly slow to transmit. We will have to figure out a way to further package data more efficiently and increase transmission speeds at the same time.
For now, we will have our 180 degree view camera view that's mind blowing enough. But when fans get to be in the cage, in the coaches corner, or virtually any place they wish in the stadium, well that's where the fun begins.
So how's this going to make money?
The reason the UFC, Meta, and Unity are doing this isn't because it's as cool as can be and it entertains us. Meta is doing it for the data and their foothold in the world of VR. Unity will license their software out to Meta and any other company that wants to live-broadcast events in full VR. The UFC will sell tickets to these events.
What? You thought it was going to stay on UFC FightPass for all eternity? Do you even know this company?
The UFC is locked into this ESPN deal and have a set amount of money they make for putting a certain amount of events on per year. After going public with WME-IMG, an even bigger thirst for profits began. The issue is that the UFC knows what they're going to make every year on January 1st with a degree of certainty. So they've had to get creative. They've cut expensive fighters, loaded APEX cards with as many Contender Series fighters as possible, and started selling expensive "experiences" at the APEX.
Thinking outside of the box, the UFC got interested in this VR experience and see it as a possible revenue stream. Think of a stadium show. They sell tickets, beverages, and merchandise. Now expand that to a virtual stadium which is only limited by the amount of server space available. Fans will buy a ticket for the event, especially the pay per view events. The tickets will almost certainly look a lot like NFTs.
Don't roll your eyes. It's just the technology behind the ticketing service. Fans will buy a ticket through some sort of user interface and it will go straight to their virtual wallet admitting them to the event. They'll also be able to buy digital shirts from each event, posters for their VR home, and much much more.
Artificial intelligence fits into all of this as well. Viewers will likely have their own assistant, like Iron Man's J.A.R.V.I.S., that will be able to let them know when they have a ticketed event coming up and even teleport them there. Unfortunately, it will also pitch you future events based on previous purchasing history. This is Mark Zuckerberg we're talking about after all. Ads are a part of the gig.
At the end of the day, it seems like a near certainty that the next wave of entertainment will come through these types of experiences. There will be big markets to do recreations from old fights like Muhammad Ali versus Joe Fazier 3 and Alexander Volkanovski versus Islam Makhachev. Fans will be able to have playlists, where they essentially build your own fight card with only the best of fights and be there in the middle of all the action.
Sure, there are so many cringey things about the Metaverse. But this technology will come weather we like it or not. It will offer online experiences. And people will buy them. Saying "Nobody is going to the Metaverse" isn't going to stop it. Adoption is slow, but it's happening. And the UFC looks to be in on the cutting edge of it.
Join the new Bloody Elbow
Our Substack is where we feature the work of writers like Zach Arnold, John Nash and Connor Reubusch. We're fighting for the sport, the fighters and the fans. Please help us by subscribing today.
---
About the author