Jump to
This post is a free preview of C'mon Now, the personal Substack of Bloody Elbow favourite Trent Reinsmith. Subscribe to C'mon Now on Substack to support Trent's work and receive his pieces directly in your inbox.
Death, taxes and Conor McGregor tweeting nonsense
Was Conor McGregor's latest tweet and delete an effort to employ his version of a chapter from the UFC playbook? If it was, it failed.
A while back I wrote a story for Bloody Elbow that examined how the UFC seems to pressure fighters into accepting fights. At the time I wrote:
A tweet from ESPN, who is the UFC broadcast partner, appears. The tweet says UFC is "working on booking Fighter A vs. Fighter B." Sometimes these would end with something like, "contracts not signed."
The next step — and maybe the most influential — in this scenario is fan excitement on social media.
Somewhere between those two steps, one of those fighters — or perhaps both — wonders what the hell the UFC is doing in "announcing" a fight that isn't official.
With fan excitement reaching a crescendo, the fighters become resigned to the fact that they will disappoint those fans if the fight falls through. It's at this point where the fighters — who might have wanted to rework their contract, discuss a higher wage, or just wish to talk to the UFC about the booking or its date — realize fans will blame them for the fight falling through. After all, why would the UFC announce a fight that isn't official?
Don't believe the McGregor 'announcement' for a second
Did Conor McGregor think posting and deleting a purported screenshot that "announced" his UFC 296 fight opposite Michael Chandler, an image UFC president Dana White said was a fake, would work the same way? It was a long shot, especially since the only way McGregor could fight at UFC 296 is for the UFC to offer him a USADA waiver regarding its drug testing policy.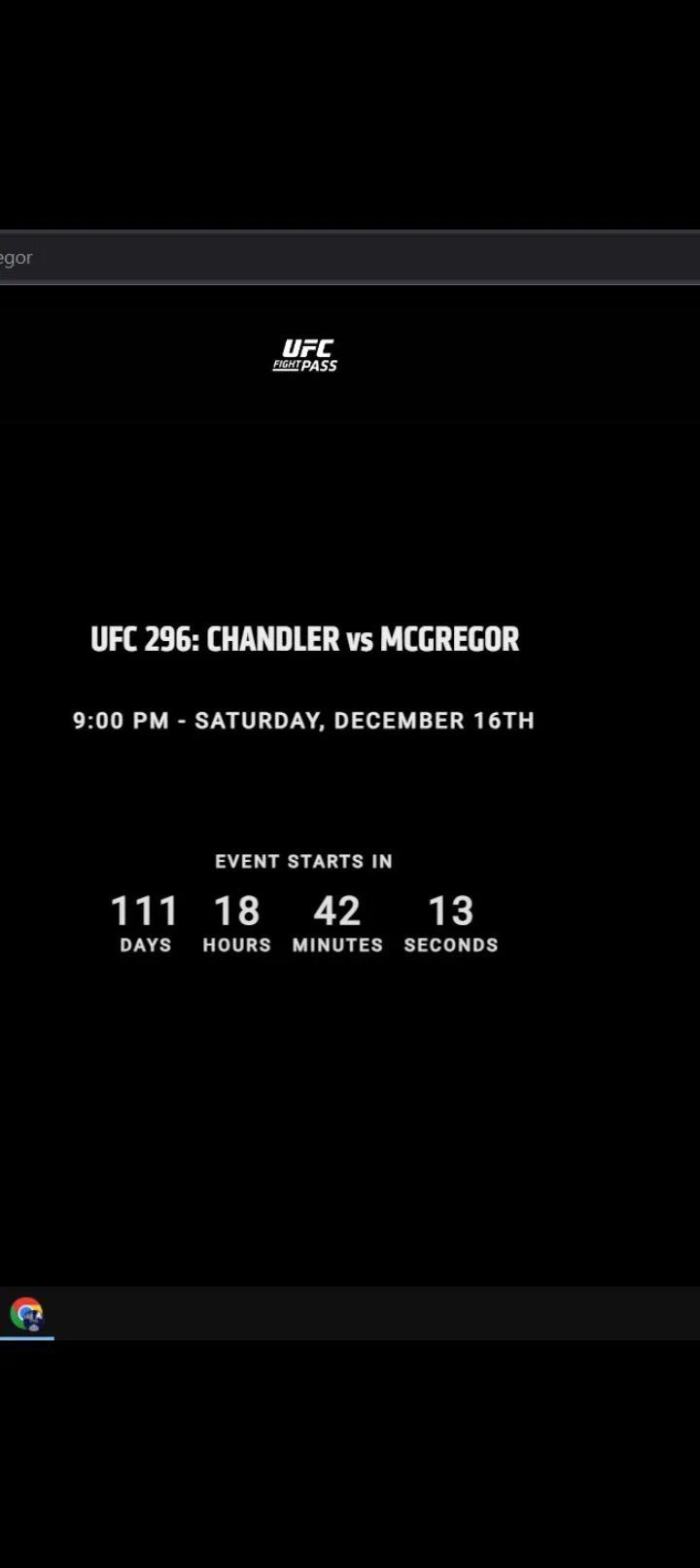 Also, this wasn't McGregor's first attempt to get the fans behind him and perhaps "force" the UFC to book him opposite Chandler in December…
To read the rest of this editorial, head to C'Mon Now on Substack.
---
Subscribe to C'Mon Now
This post comes to us via Trent Reinsmith's Substack C'mon Now. For more of Trent's analysis and investigations into the world of MMA (specifically the actions of MMA media and athletic commissions) subscribe to C'mon Now today.
---
About the author