Jump to
The Show Money crew is Paul Gift, "the economist", Jason Cruz, "the lawyer", and John Nash, "Bloody Elbow's Financials Columnist", who also happens to be the man who knows everyone and everything in MMA. They bring you the business side of MMA, in depth, in a way you won't find anywhere else!
Show Money
In Episode 52 recorded on Friday, May 19, the issues discussed include: 
The Show Money Crew offering their thoughts on Francis Ngannou signing with PFL
Will the PFL (Professional Fighters League) recoup the investment it has made on Francis Ngannou?
If Conor McGregor were fighting under Francis Ngannou's contract in the UFC, he would be making a lot more than he has been; he would be getting a much larger percentage of the event revenue
"Francis Ngannou is NOT the highest paid fighter even with the PFL deal, Conor McGregor is. However, if Conor was under the terms Francis just got, he would be making a ton more."

John Nash
Francis Ngannou will be getting the high end of seven figures; making this the best contract we have seen in a major promotion to date
It benefits PFL for Francis Ngannou to set up a boxing match before starting with them in 2024
Will UFC leave their streaming deal with ESPN behind?
New update on the UFC Financials that were recently released
UFC is hitting peak everything, revenue, etcetera — yet fighter pay is reversed, down to 13%, which it the lowest percentage by combat sports industry standards
Watch the entire video on our Bloody Elbow Podcast Substack. Or listen to the show in its entirety with our audio version of the broadcast.
Follow Us
Be sure and follow Paul at @MMAanalytics, John at @heynottheface, and Jason at @dilletaunt for all of their twitter musings; follow us as @BloodyElbow on twitter, facebook, instagram, and at BloodyElbow.Substack.com & BloodyElbowPodcast.Substack.com.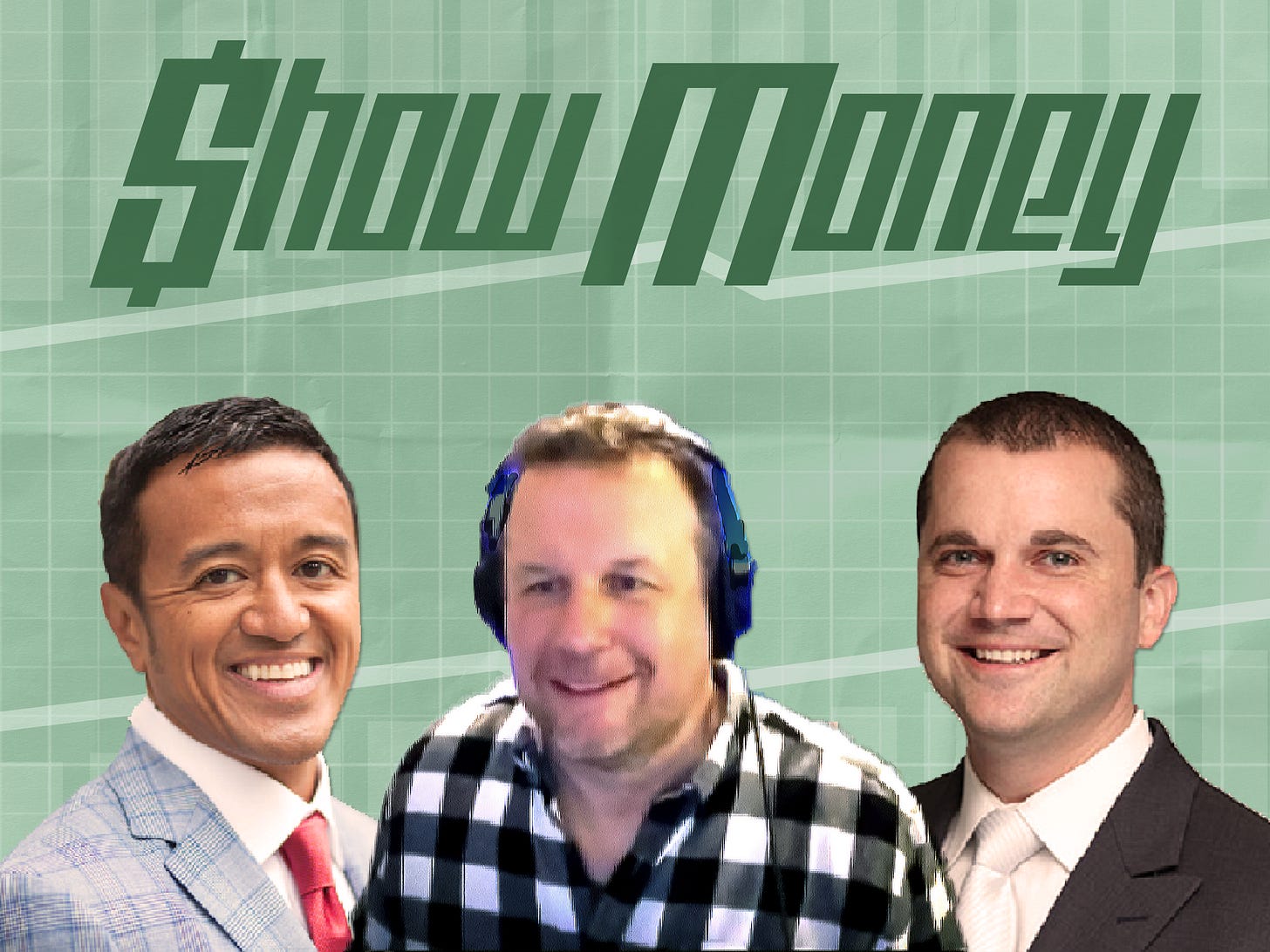 ---
Our Podcasts Have a New Home
Bloody Elbow Podcasts on Substack is your place for all the BE shows you love, like 'The 6th Round Post-Fight Show', 'The MMA Vivisections', 'The MMA Depressed-Us', 'The MMA Bunker', 'MMA Tête-À-Tête', 'The Level Change Podcast', 'The Hey Not The Face! Podcast', and more.
Our BE Podcast Network is 100% listener-supported, meaning paid subscriptions help make sure these shows continue to run. So, please support our team by joining us for bonus content and bonus podcasts on Substack today.
Other Places to Find Our Shows
If you enjoy our variety of shows, please give us a shout out in the comments here on Bloody Elbow. Thank you for tuning in to this Bloody Elbow Podcast Network Production. Subscribe at BloodyElbowPodcastSubstack.com; give us your email and receive instant notifications when your favorite shows drop – directly into your inbox.
In addition to our Substack, you can still find our shows on the following platforms:
AMAZON MUSIC, AntennaPod, Apple Podcasts, audible, Castaway/Castaway2, Castbox, Chartable, DownCast, Google Podcasts, iCatcher!, iHeartRadio, iVoox, Listen Notes, Luminary Podcasts, MOON.FM, MMApodcast, Muck Rack, Overcast, Pandora, PlayerFM, PlayPodcast.net, Pocket Casts, PodbayFM, PodBean, Podcast Addict, Podcast App, Podcast Republic, Podchaser, Podkicker Pro, Podtail, Podvine, RSS Radio, Simplecast, SoundCloud, Spotify, Stitcher, Substack, ThisMMALife, & TuneIn!
Follow us as @BloodyElbow on twitter, facebook, instagram, and at BloodyElbow.Substack.com & BloodyElbowPodcast.Substack.com. Thanks for Listening!
Catch a Glimpse of the Show on our SoundCloud (45 mins)
---
Bloody Elbow has a hard-earned reputation as the source of record for MMA business and legal coverage. If you want to see more of this kind of work, please subscribe to the Bloody Elbow newsletter and learn how you can support the site.
Join the new Bloody Elbow
Our Substack is where we feature the work of writers like Zach Arnold, John Nash and Karim Zidan. We're fighting for the sport, the fighters and the fans. Please help us by subscribing today.
---
About the author